Joshua Matley visits Westminster.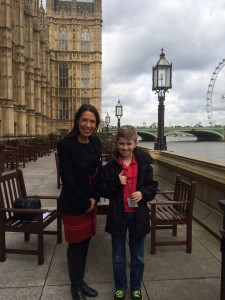 Following the General Election, Joshua Matley, Year 6 tells us of his Political experience in London.
"I wrote to our local MP, Debbie Abrahams, explaining my interest in politics. Subsequently, she replied saying how thrilled she was that I enjoyed politics.
Due to my interest, she offered me a tour of the House of Commons, tickets to see Question Time and the opportunity for me to meet her.
I went down to London, where I met the MP's manager and she gave me a tour of Westminster; including the House of Commons.
I was then lucky enough to watch Question Time. Finally she took me and my parents to the MP's lounge and let me ask her questions.
It was a fantastic day and the experience has enhanced my interest in Politics"